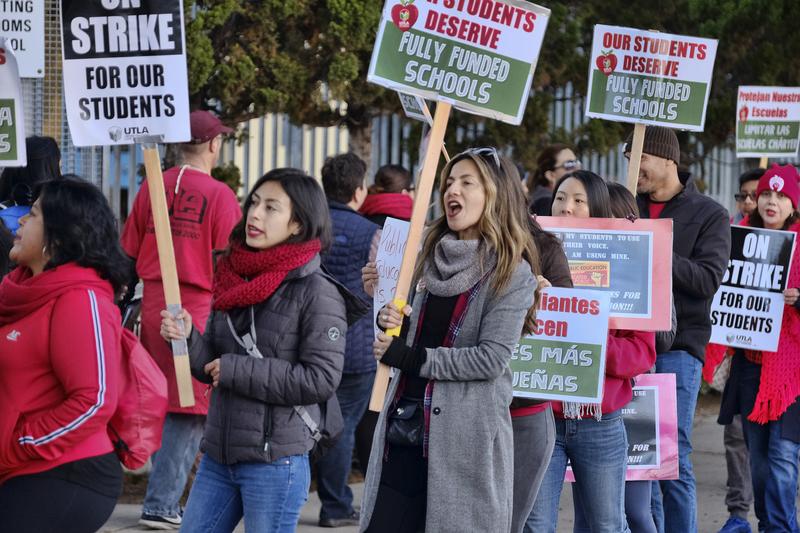 Teachers are striking on Thursday in Oakland, just weeks after similar strikes in LA, and following dozens of teacher protest movements across the US over the last year.
Sonia Paul is a reporter and producer based in Oakland. She says teachers there have been trying to negotiate a new contract for close to two years, and have been working without a contract since July.
"They want better pay, smaller class sizes, more school support, including more school counselors and nurses," says Paul.
And at the heart of this, are the high costs of living in the Bay Area.
Despite recent efforts to redesign school funding in the state of California, strikes over the past year suggest that there's a lot more work that needs to be done.
Kyle Stokes is an education reporter for KPCC.